Darling readers:
Check this out from the Eric and Sookie Lovers blog. Enjoy!
ERIC AND SOOKIE LOVERS
Charlaine Harris's publisher, Penguin USA has released the official synopsis of the 12th novel in the Sookie Stackhouse series, Deadlocked – which comes out on May 1, 2012!
We also thought it would be interesting for you to check out the two covers, so you can speculate on what will happen in this book! Check them out below!
This synopsis is slightly different than the one we've previously posted from Amazon UK, which you can read here!
WARNING: If you don't want to know – don't read below!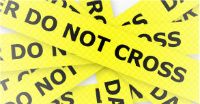 View original post 228 more words